In this episode Leslie interview Darby Strickland, a faculty member and counselor with Christian counseling & educational foundation as well as the author of, "Is It Abuse? A Biblical Guide to Identifying Abuse and Helping Victims."
3:10 - What has been the hardest part of getting people to understand? Oppressors don't often look like oppressors to the outside world. Their public face is often much different. They come from such a problem in their heart. Victims have a hard time believing their spouse's heart is that commited to self vs. living for the Lord. They rationalize, wanting to believe the best about a person.
4:45 - How does a woman discern between a man who is an overzealous leader and a man who is truly an oppressor?
Even Jesus' submission was willful. It wasn't fear-based. Often a woman is afraid to disagree or have a different opinion. Her input is devalued.  This is complying, not submitting. It's subjugation. 
6:30 What do you say to a woman whose husband dismisses her by saying she's being too sensitive?
Coercive control goes across all dimensions of relationship, not just physical. Journal. It may take up to 30 entries before you see a pattern in the stories. Then, see if those stories match up with what is in Darby's or Leslie's books. Or, find someone who is familiar with oppressive dynamics and can help you interpret those stories and see the pattern. Identifying the pattern is very important.
11:15 If a woman feels unheard and devalued and reduced to a role, what should she do?
Depending on the severity of the abuse, you could try having a "micro" conversation about a specific thing you're noticing. 
You can also begin to talk to someone else and get some validation to your story. Also, begin to work on the mindset that you have to diminish yourself in order to be submissive. As you begin to stand up to yourself, you will begin to shift the dynamics of the relationship. He will get more respectful or more abusive. If he gets more abusive, that's a really good sign. Abort the conversation and get extra support.   
16:15 What about the argument that women were made to be a helpmate?


Being a godly wife does not mean simply serving your spouse. It's okay for you to have your own personhood. 
Don't allow your husband to usurp God's position in your life. Your primary purpose is to love and serve the Lord. That means loving your husband by confronting sin, reading scripture, loving your friends and neighbors, etc. When someone wants to put themselves as the center of your purpose, there's a big problem. The Proverbs 31 woman had her own life and wasn't micromanaged by her husband. 
19:00 - What are signs a pre-marital counselor could see that a relationship might be destructive?
Abuse, early on, doesn't look like abuse. It can look like passion. Maybe one partner says, "I want to spend all my time with you." They wouldn't say they are wanting to isolate you from others. "I love you so much I can't…" 
Find out what happens in other moments of relationship. Separate each partner and ask… "Are you allowed to complain? Does he get upset when you're sick and unable to be there for him? Does he talk about ex or mother in disparaging ways? Has he ever berated a waitress? What's it like when you say 'no'  to him?" If she hasn't, she should try to say "no" to him or even ask him to do something for her and then see if he's willing to meet her needs or accepts her "no." Does he use the Bible to try and control? 
Anytime someone uses scripture to condemn rather than convict it's a huge red flag. If he is pushing engagement too fast, that's a red flag. When the relationship feels too good to be true, it is. 
25:30 What would a small group leader do who observes concerning behavior in a couple? 
Pursue a friendship with that woman. It may be a while before she feels able to even identify what she's experiencing as abuse. Encourage her to be able to speak without her husband's permission in the group, etc. Make sure she feels valued by you and that it's a safe relationship. Ask questions but don't accuse. Always stay in a curious mode. 
32:15 What if a pastor is uninterested or gives advice like, "Try not to upset him?" 
First, be praying. Then, look for a counselor who understands oppressive marriages. There might be an elder or someone else in the church who would understand. Maybe you need to attend a Bible study, even at a different church where there are understanding people. 
If you're telling  your story and being dismissed and shut down and leaders are using the Bible to keep you stuck in a destructive situation, you really need to find other counsel.  
RESOURCES:
Article "How to Discern True Repentance when Serious Sin Has Occurred: www.leslievernick.com/repentance

Christian Counseling and Education Foundation: WWW.CCEF.ORG

www.leslievernick.com
Comments
(2)
To leave or reply to comments, please download free Podbean or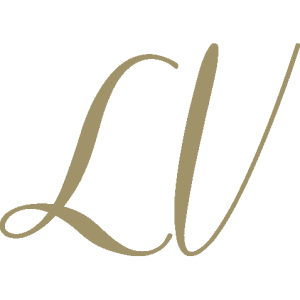 You can find the article at www.leslievernick.com/repentance.
Where do I find the repentance article?